FREE SHIPPING on $21 orders and above
Wall Decals Are All the Rage
2015-11-15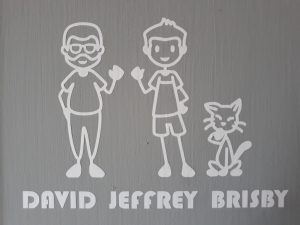 In recent years, wall decals have become incredibly popular as a means of decorating the home. Not only are they an inexpensive way to enhance the look of a space, but easy to remove custom window stickers are also ideal for families with ever changing design preferences.
Decorating on a Budget
Think of wall decals as an open canvas. They can be fabricated in a variety of designs, from shapes to decorative borders:
– Use decals in place of wallpaper, creating a unique focal point in any room.
– Add flourish to a wall with a floral sticker border.
– Create a faux-headboard using decals that are designed to look like wrought iron.
Wall Decals in Kid's Rooms
The versatility of wall decals makes them a great choice for kids, offering the ability to decorate with shapes like hearts or stars, or stickers featuring beloved cartoon characters. Few of us have the funds to make over a child's room every time a new Toy Story movie is released, so wall decals are an excellent alternative to switch things up. Best of all, most wall decals are engineered for easy removal so they can be changed frequently.
Less Permanent than Paint
Since many wall decals are removable and reusable, they can be updated whenever you're in need of a change. Decals let interior design enthusiasts try out new looks without permanent results.
To create your own personalized sticker decals, shop with Original People. We offer family stickers for cars, gadgets, and home décor applications. With our customized builder tool, you can select a different silhouette for every member of the family, showcasing each unique personality. Watch our video to get started, or contact us by calling (949) 287 8616.