FREE SHIPPING on $21 orders and above
Top Reasons to Consider Using Sticker Marketing – Part 2
2016-01-08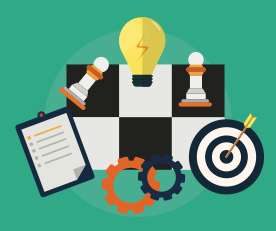 In the first part of this two-part series, the economic perks of using custom stickers as marketing tools were explored. In this, the second post, you'll learn about some of the benefits of the details of this marketing tool. As you read about them, consider developing a vision of where you want your company to go and what kind of audience you want to attract. This may be the most important part of coming up with the right concept and design to make the most of this method.
Follow or Create Trends
One of the advantages of using stickers and wall decals is that they are affordable enough to make modification a simple thing. In other words, when you want to jump on a trend or introduce your own trend, it won't cost an arm and a leg. You might consider trends in movies, television shows, sports, and so forth. Consider using these trends to create a humorous play on words or characters. Even fonts can be trendy!
Personalized Packaging
So, assume that you have come up with a trend that caught on like wildfire. The only problem is that your customer base is made up of people who each has an individual favorite. You can market those favorites alone, or take things a step further and market them as a complete package. Not all of the stickers will get used by the person buying the package, but your revenue will be higher because the cost of a package is higher, and your customers are likely to share what they don't use. That's free marketing through people you never even reached out to!
Challenge Customers
You can dole out your stickers and decals any way that you want to, but don't forget about customer interaction. Let's say that you place a sticker in every package your product goes out in. It isn't a large expense, but it is an enormous opportunity for customer interaction and data. Challenge customers to send you a picture of their sticker placement or to post an image on your social media site. Not only does the sticker itself get exposure through direct placement, but now it gains exposure multiple times through live viewers. As if that isn't enough, the placement of the decal tells you a lot about your customer base so that you can fine tune your product, marketing campaign, and details of the decals.
Custom stickers and wall decals afford your business opportunities that just can't be found anywhere else. They can be a cost-effective solution to many of your marketing needs. So try out Sticker Marketing!