FREE SHIPPING on $21 orders and above
Top Reasons to Consider Using Sticker Marketing – Part 1
2015-12-25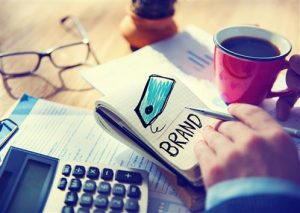 In this article, the first of a two-part series, you'll see how using items like stickers and wall decals is a great way to start, continue, or expand on your marketing campaign. In this blog, you'll learn about the economics of this method, while the next blog will touch on more detailed aspects.
Affordability
You can spend thousands, even millions, on a sound marketing campaign, but make sure to include some affordable options like wall stickers. Consider some of the other methods you use. Radio and television advertisements charge you according to time, placement, and how many times you want the ad to be repeated. When it comes to stickers, the ad gets repeated over and over, but you only pay for it once. In the world of marketing, it doesn't get any more cost-effective than that, and the stickers themselves are relatively inexpensive.
Longevity
In the past, stickers didn't last nearly as long as the glue that held them. In fact, you wouldn't even consider putting one where it might be exposed to the weather. Today, the materials that are used are so advanced that some of these are made specifically to be not just outside, but even on moving vehicles and windows. In some cases, the stickers may even be more durable than the products that they advertise.
Versatility
This is one method of advertisement that is as versatile as you want it to be. You can include words, images, and various colors, all with their own purpose for your company and their own draw to the customer. In fact, you can make images out of words, if you want to, or use a designer to get even more creative.
Whether you prefer decals that go on windows or custom wall stickers, the trend of using stickers as a marketing tool has only grown in its usefulness rather than going out of style. Some of the biggest companies rely on this method because of its affordability, multiple uses, and longevity. If you're going to follow in the footsteps of any business, they may as well be some of the most successful ones out there.