FREE SHIPPING on $21 orders and above
Tips for Using Wall Decals in Your Baby's Nursery
2016-01-25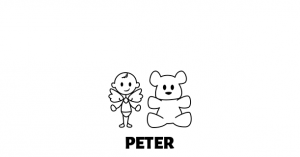 Preparing for the arrival of your new baby requires setting up and decorating a nursery. Before you get starting on decorating the nursery, the first thing you need to decide is whether you want to base the décor on the crib and other furniture or on the color scheme and elements you will be incorporating on the walls, as well as the type of flooring.
If you already have some of the furniture and the crib, you can still base your design ideas on the colors and schemes of the floors and walls. Just make sure that whatever design elements you select will complement the color of the furniture and baby crib. Remember to have fun preparing the nursery. It should not be a chore or tedious task, but exciting for you.
If you are looking for something different to do that does not require relying upon others for help, consider custom window stickers and wall decals. They are made from vinyl materials and do not have the strong chemical smell like some interior paints, so you do not have to worry about taking extra precautions when working with custom decals and stickers for your baby's nursery.
With custom wall and window decals, there are thousands of different designs in a wide array of colors to choose from, and a variety of customization options. When creating decals for your baby's nursery, consider where the decal is going to be placed within the room. Ask yourself questions, like:
– Is the decal going to be a focal point of the room?
– Do you want to use decals on multiple walls, windows, and the door?
– Are you just focusing on using decals on a single wall?
Window and wall stickers made from vinyl are designed so they can be removed without causing damage. You do not have to worry about the paint being pulled off of the wall or other such issues you can experience when working with traditional paper-based decals and stickers.
As your baby gets older, you can update the look and feel of his or her room to reflect his or her own tastes and preferences, easily and quickly, with new wall and window decals. Creating the new vinyl decals is something you can do together with your toddler, and let the child choose the features and aspects he or she likes the best. Once the new decals arrive, let your child help with deciding where to place them on the walls, windows, and doors. Vinyl decals can even be stuck on dressers and mirrors.
To get started creating your own custom designed window and wall decals for your baby's nursery, or to update the look and appearance of your other children's rooms, please feel free to contact Original People today at 1-347-748-1507. We offer a unique variety of custom stickers you can use on a variety of surfaces, including computers, cars, boats, walls, windows, and more!