FREE SHIPPING on $21 orders and above
RV Camper Stickers
2018-07-06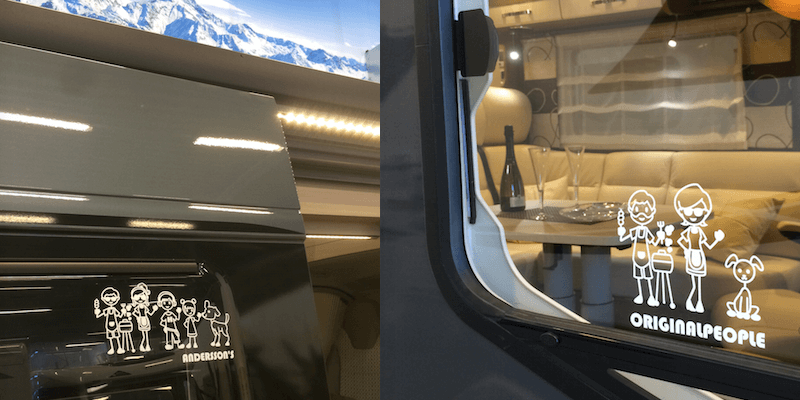 Design your own
RV Camper Stickers!
● Personalize your sticker: select hair cut, style and hobby
● Add symbols
● Add your text/message
● Choose black or white vinyl
● Choose size, between 2,4in – 5,5in height
● Large variety of stick figures and symbols
● Weather resistant
● Vinyl decals stick to any flat surface
● Easy to apply
● Ships in 3 to 5 business days
Originalpeople.net offers the best and biggest selection of custom stick family figures and original symbols for RV Campers, cars, windows and any flat surface and we are constantly expanding our gallery. You can even add your own text to your sticker.
Our stick figure builder tool will surprise you with its easiness to use. You can customize your figures the way you want and if we are missing some designs you would like us to add, do not hesitate to send your suggestions to us and we will do our best to add it to our gallery.
Our sticker decals are weather resistant and are of high quality!