FREE SHIPPING on $21 orders and above
Custom Decals the Right Fit for Business and Fun
2015-11-12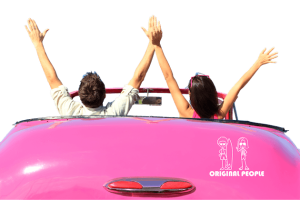 Whether it's stick figures representing your children, spouse, and pets; personalized signs for the kids' rooms; or a snazzy car decal promoting your latest entrepreneurial venture, custom decals provide an inexpensive way to tell the world what's important to you. The advent of computer-aided design and online commerce has made getting custom decals easier than ever, and millions of people nationwide are using this art form not just for business, but also as a means of self-expression.
In the past, it took very specialized skills to create designs for decals, making it quite expensive and inaccessible to the public. Today, modern computer graphic design technology and Internet access puts this art form in the hands of us all. With just a few clicks of a mouse or taps on a mobile device, soccer moms, business owners, volunteer groups, and others all can design attractive, durable decals they can display just about anywhere.
Difference between Stickers & Decals
Many people – even industry professionals – use the terms "stickers" and "decals" interchangeably, but there's quite a bit of difference between the two. Plainly put, decals are higher quality versions of stickers that use stronger adhesives and a more robust base to create a product that is more durable and long-lasting. While all decals are stickers, not all stickers are decals.
Stickers typically use a paper base. That's why they are quick to peel and deteriorate. Decals use a vinyl base, making them more capable of standing up to extremes of heat or cold, water, and other environmental hazards. Decals use stronger adhesives as well, also adding to their durability. Decals also use special chemical treatments to bind the ink with which they are printed to the surface of the decal. This also contributes to decals' durability and longevity, as this treatment helps keep the artwork on the decal from fading.
Stickers are inexpensive and not expected to last long. Decals cost more and are used for more professional purposes or for purposes where a long-lasting label or piece of artwork is required. When businesses or organizations need a decal for their vehicles, product labels, etc., they often turn to a design firm that can produce custom decals.
Uses for Decals
Sure, you can create a decal to put in the window of your business or on company products, but why stop there? With the ease of access that the Internet provides, you can quickly design and print a sticker for just about anything. Consider some of these great options for custom decals in your home or place of work:
Home décor – Customized decals you can create online can make great, personalized artwork for your home. Decal lettering can allow you to post a favorite saying or family motto on the walls of your home. Homeowners have also used decals to jazz up stairs, as an alternative to bed headboards and as artwork in children's rooms. The only limit is the homeowner's imagination.

Personalized nameplates – Mark your territory the fun way with a personalized decal. Whether you're tending a patch in the cube farm or have your own office, a personalized decal for the wall or door can help you add a little personality to your workspace. Add your name and a design that reflects your interests and personality, to make work a little less monotonous.

Car advertising – Turn your vehicle into a rolling billboard for your business with custom car decals. Don't just settle for a bumper sticker with your company's logo; make a big impression with a large window or door sticker that catches the eye. Personalized decals give business owners a variety of ways to advertise their companies.

Door stickers – Creating personalized stickers for your children's rooms helps them express their individuality and gives them a sense of ownership over their space. Getting online and designing a door sticker is a great, creative activity that parents and children can share together. Sharing creativity and working on projects together is an excellent way to create lasting memories between parents and children that will last for years to come.

Customize your vehicle – Automobile decals give car owners a way to show the world where their interests lie. Everyone knows and loves the stick figures representing family members decal, but other custom car decal options include decals that represent various interests and organizations that the vehicle owner may be affiliated with.

Guerilla marketing campaigns – Decals can be part of a great guerilla marketing campaign. Get your customers and employees to post decals on their vehicles and windows to get the word out about your business. Guerilla marketing techniques that get customers and employees involved in building your brand are a cost-effective, fun way to build loyalty and increase your company's name recognition. This is particularly helpful for small businesses that may not have the marketing budget that large companies enjoy.
Online Design Options
Obtaining a custom decal today is ridiculously easy. All consumers need to do is find a good custom decal website like Original People and begin using a huge library of images and lettering to create their own personalized decal. Once they've completed their design, consumers can save and order prints of the decals they have designed. Even people who don't consider themselves creative have surprised themselves by creating attractive and fun designs that reflect their individual personality, sense of humor, and pride in their business or family.
Original People makes the fun of custom car decals and other personalized decals available to everyone, providing a fun and easy way to design and get personalized, high-quality decals. Visitors to Original People's website can use a fun and easy design program to create their very own decal design that they can order from the company. Whether you're looking for one or 100 or more decals, Original People can accommodate your needs.