FREE SHIPPING on $21 orders and above
Car decals are used to express, promote and entertain!
2016-06-26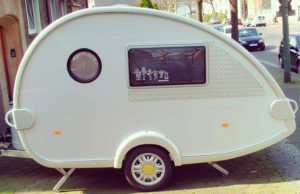 Car decals are used to express, promote, entertain and identify. They are so versatile that they are used by people from all walks of life. This has led to many business opportunities creating a number of entrepreneurs too. The business is not only profitable but is also creative. You get to design so many different types of car window stickers that entertainment is blend with the profession.
There are so many car stickers that are available in the market. You can also opt for custom window stickers which gives a touch of personal expression. This way you will get unique and out of the world design. It can grab the attention of the motorists or the passengers while you are on the go in your vehicle. Let's see some of the most popular types of car stickers:
Funny stickers
The rear car window is the best place to add some humour to the onlookers. You can make the motorists and vehicles behind you at the traffic junction laugh with some funny custom window stickers. They are small jokes or a simple animation picture which is more than enough to tickle the funny bone. People will be amused to see these stickers and it will put a smile on their faces as well.
Family car stickers
This is a way of expressing the love and bonding between the family members. Stickers of the images of the family members are stuck in a form of collage and some touchy quotes are also included. Some people even include the picture of their pets and do add in their names. This again gives a very nice feeling to the onlookers.
Sport Club car stickers
Many clubs give away stickers for their members to identify the team that they belong to. This provides a sense of companionship and promotes the team and contribute to a stronger team spirit.
Caravan Club stickers
Many members of caravan clubs like to create their own sticker decals with the club name. This way the members identify the club that they belong to. This provides a sense of companionship and promotes the club and contribute to a stronger club spirit.
Business car stickers
This is the most popularly used car stickers. The business organization can develop promotional stickers and stick them in their official vehicles. They can also give away such stickers to their employees and customers. The sticker must be attractive and also give the details of the products and address and so on but in a brief manner.